WELCOME TO TURF SURFERS
Serving: Colorado Springs * Falcon * Fountain * Monument
Turf Surfers is a fully insured small business that offers complete lawn and sprinkler services. We are a veteran owned and operated local business located in Colorado Springs.   Turf Surfers is known for our attention to detail,  quality work, and amazing customer service.
Now Taking Mowing Customers for the 2019 Lawn Season
Mowing Availability
Colorado Springs, Fountain,  and Falcon.
Weekly mowing service is $35, Bi-weekly $55 (includes raking and bagging if needed.  All mowing services comes with FREE lawn edging!
 Our Personal 100% Iron-Clad, Risk-Free, Money-Back Guarantee to You!
We want you to be totally thrilled with our service… so absolutely delighted you will recommend us to your friends and neighbors.  Frankly, we want to care for your lawn forever.  You are the judge, if our work is not excellent, we will re-do the service in question for FREE.
If you are still not happy you will not owe us one red cent.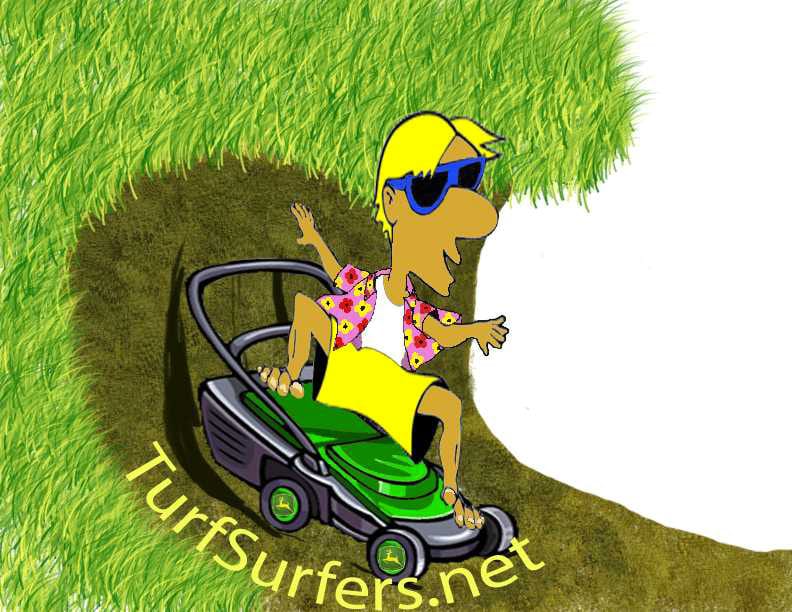 Here is some food for thought. It is statistically proven that an attractive lawn can add between 5% to 15% to a home's value. It also makes it easier to sell (curb appeal)
Newsletter and Coupons
Stay in the loop by joining Turf Surfers mailing list and receive periodic lawn tips, lawn service specials, reminders, and coupons! (your privacy is important to us and we will never sell or distribute your email address)
Aeration + Fertilization + Sprinkler Turn-on

$110 WOW! (most yards)
Aeration + Fertilization + Power Raking

$135 WOW! (most yards)
+ debris removal fee $2 per bag
OUR BEST SELLER
Sprinkler Turn-On and Sprinkler Blowouts

$60  up to 10 zones
$5 ea. additional zone for Turn-on's $2 ea. additional zones for blowouts
Aeration $49 (up to 5k sf)
Deepest Plugs Guaranteed!
---
Aeration + Fertilizer Combo
$75.00 WOW! (up to 5k sf)
OUR BEST VALUE
---
Power Raking
$90 (most yards)
TURF SURFER RECOMMENDS LOCAL BUSINESSES